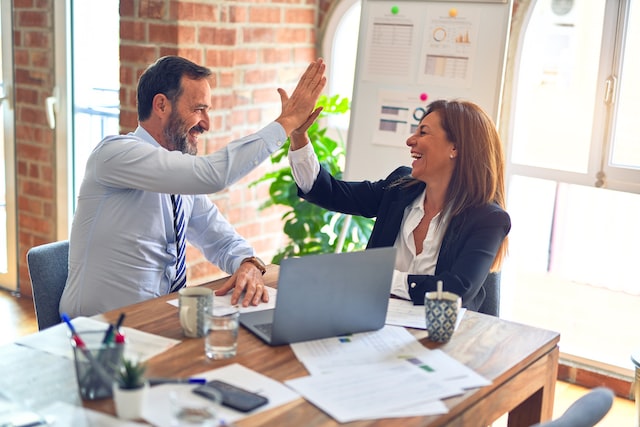 Monitoring
Through consistent communication and monitoring, we are able to keep up with the needs/requirements of our clients in a planned, timely and efficient manner.
Training
We are advocates of high quality on-the-job training and mentoring, across all experience levels.
We also support our people with a variety of NVQ and other structured qualification routes.
Apprenticeships
We offer paid apprenticeship opportunities to help you kick start a career in your chosen field.
For more general information on jobs and apprenticeships at SkyBlue, call us on 0870 471 4358.
At SkyBlue, we are committed to ensuring equal opportunities are available for all who want to join us.
We aim to eliminate all forms of bias and discrimination, regardless of:
Age
Marriage or Civil Partnership
Ethnic Origin
Sexuality or Gender
Nationality
Religion or Belief
Disability
To ensure we are fulfilling our commitment to providing equal opportunities, we are consistently taking steps to monitor the effectiveness of our policies and will always ensure they comply with all relevant legislations and codes of practice.
Agency Worker Regulations
SkyBlue staff are kept up-to-date with all Agency Worker Regulations, ensuring our candidates experience satisfactory employment and working conditions.
Jobcentre Plus
SkyBlue works closely with Jobcentre Plus and regularly finds candidates long-term work.
Business In The Community (BITC)
SkyBlue works closely with BITC, an organisation helping homeless and long-term unemployed people find work and take steps towards independent living. We have placed a large number of people into sustainable employment through these efforts.