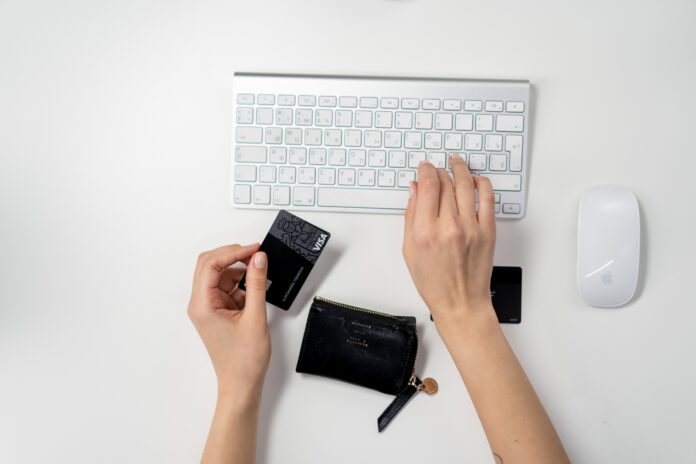 Email marketing has become a very important aspect of online business. It's used to promote your company to customers, help your customers make purchases, capture leads and much more. But it can be difficult to find the right email marketing software for your business – what platform works best for you, what features should you look for, and how can you get the most out of your email marketing strategy? In this article, we've got all the answers! This guide will take you step-by-step through this process, from the planning stage all the way through to ensuring your business is getting the most out of its email marketing strategy. Let's get started!
First things first – we'll explain what a successful email marketing campaign looks like and what it takes to achieve that. If you don't have a clear idea of how this works, or if you're not sure whether email marketing is right for your business, read on to learn more about some of the key elements of email marketing success.
Overview of Email Marketing
Email marketing is one of the most powerful tools for small businesses to increase sales and reach new customers. With email marketing, businesses can send out automated emails to their customers, followers, or subscribers with interesting and valuable content, thereby encouraging them to buy products or services from the business.
Email marketing can also be used to create a "marketing list" of people who are interested in your products or services. Once you have this list, you can then send targeted email campaigns to these people (through your email marketing platform) that will encourage them to buy products from your store.
There are a number of benefits to using email marketing for your shopify dropshipping business. Here are some of the biggest:
– Email marketing is highly effective at reaching new customers and generating leads.
– It's easy to set up and use, making it a great option for small businesses who don't have a lot of resources available.
– Email campaigns can be sent on a regular basis (whenever relevant information is updated), which keeps customers engaged and encourages them to buy from your store.
Why do Dropshipping?
Dropshipping is the process of selling products online without having a physical store. When you dropship, you don't have to carry any inventory yourself; you simply source products from suppliers and sell them through your online store. This means you can run your business with a very small budget and still make a lot of money. There are several reasons why dropshipping is such an awesome way to make money online:
-You can set your own hours. Dropshipping lets you work when you want, which is great if you have family or other responsibilities that take up time during the day.
-You can keep your profits. Unlike with other forms of online selling, where the majority of the profits go to the company selling the product, in dropshipping you keep all the profits. This means that you have more control over your finances and can grow your business at a much faster rate.
-You can start making money immediately. With dropshipping, there are no startup costs – you can get started right away without having to spend any money on inventory or marketing materials.
How does Shopify work?
Shopify is a software as a service platform designed to make it easy for entrepreneurs and small business owners to start and manage their online stores. It is a popular platform for entrepreneurs who are looking to set up an online store, as it is easy to use and offers a lot of customization options. One of the most popular features of Shopify is its email marketing capabilities, which allow businesses to send out automated emails to their customers.
Email marketing is one of the most effective ways to sell products online. It allows businesses to reach a large audience quickly and ensure that they are able to capture leads and convert them into customers. By using email marketing, businesses can create engaging content that will keep their customers interested and encourage them to buy products from their store.
There are a few things that businesses need to do in order to use email marketing effectively. First, they need to create engaging content that will capture the attention of their customers. This content should be unique and offer valuable information about the products that are available in the business's store. Second, businesses need to create an effective email marketing strategy that will allow them to reach their target audience. They should establish goals for each email campaign and track how many leads and sales are generated by this campaign. The most successful businesses understand that email marketing is an effective way to generate leads and increase revenue.
A Beginners Guide to Options
When it comes to creating a successful email marketing strategy, there are a few things that have to be considered carefully. First, businesses need to send emails at the right time. For example, they should not send emails during peak customer traffic hours as these emails can be easily ignored. Also, businesses need to ensure that their email campaigns do not go off track due to spam filters or excessive SPAM complaints.
How to set up Shopify and find suppliers
Shopify can be a powerful tool for entrepreneurs looking to start or grow a business. It's easy to set up, has a wide range of features and can be customized to fit your needs.
One way to do this is by using email marketing. Email marketing is a great way to connect with potential customers and drive more sales through your shop. Here are two tips for getting started with email marketing on Shopify:
1. Set up an email address for your business. You need a valid email address for your store in order to create campaigns and send emails. You can use a generic email address like [email protected] or you can use a custom domain name like mystore.com. Once you have your email address, you can create separate lists for subscribers who have bought from you in the past, people who are interested in your product category, people who live nearby and people who have opened the email in their inbox recently.
2. Choose the right platform for email marketing on Shopify. There are several platforms that you can use for email marketing on Shopify, including MailCh.
Things to Consider Before Starting Your Business
When starting a business, one of the most important considerations is time. No one has enough of it to spare for a new venture. That said, you can still start a successful shopify dropshipping business without sacrificing too much time. In fact, many successful entrepreneurs started their businesses in their spare time while working full-time jobs. Here are four tips to help you get started with dropshipping on Shopify:
1) Set realistic goals
Before starting your shopify dropshipping business, make sure you have realistic expectations for how long it will take to achieve profitability. Many entrepreneurs get caught up in the hype of starting their own business and end up spending hours working on tasks that don't contribute to their success. Take the time to calculate your income goals and track your progress regularly so you know whether or not you're making progress.
2) Choose a niche carefully
When choosing a niche for your shopify dropshipping business, be sure to choose something that interests you and is relevant to your target audience. Do some research to find out what other merchants in your niche are doing and what their successes look like? This will help you identify which products to sell and which marketing
How to Use A/B Testing for Optimization
Email marketing is a great way to supercharge your sales through dropshipping. By testing different email campaigns, you can optimize your messaging and increase your chances of getting customers to buy from you. Here are some tips for using A/B testing for optimization:
1. Choose a Testing Methodology
There are a variety of testing methods available, including randomized controlled trials (RCTs), split-tests, and conjoint analysis. Choose the method that best fits your data and your goal.
2. Build a Test Email List
To test different email campaigns, you need a test email list. This will be a list of people who have not yet bought from you. You can create this list by using targeted content marketing or by buying an email list from a third-party service.
3. Set up Your Campaigns
Once you have a test email list, it's time to set up your campaigns. You can run one campaign with one message and another campaign with a different message, or you can run multiple campaigns with different messages in each campaign.