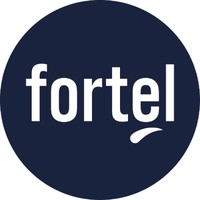 Fortel is a name of excellence in the world of construction.
Fortel has also been recognised as one of the best performing businesses in the country. This amazing business is offering incredible services all around the region and will let you have durable solutions which you can trust with ease.
Sat Nijjer, CEO of Fortel says that clients should never make these mistakes while working with them because it will not only make then angry but also the output of your project will not be as you expected it to be.
Hardwork, determination and passion ofoverall team of Fortel is leading it to a more successful and brighter future. This is one of its own kind company which is always ready to serve every type and level of project in an effective way.
The team of Fortel is well-equipped with the modern technology instruments and expert staff to meet the demands of the modern world. There are several successful and famous projects are on their credit.
Fortel is transporting bespoke with pre-defined teams to your construction site directly. So, that you can get high quality resources. Our pre-defined team will hit the ground to dig and will ensure to offer you a higher level of productivity even if you are having fewer resources.
Fortelis capable of serving every kind of construction project from motorways and bridges, to health centers and super markets. Concrete floors which are being designed by Fortel are not only going to help you save your time and money but these are also the ones which are meant to last for years to come. These can let you enjoy the best experience and high-quality throughout the life of your concrete floor project.
Now through the information given above, you must be very sure that how you have to deal with the civil engineers provided by the Fortel.
About Fortel
Fortel is a company that was founded by Surinder Nijjer in 1998. It proudly provides a service to everyone who wishes to have excellent work and be distinguished by their superior structure and timely done work.
Fortel is, at it's very roots, an organisation that provides labourers to construction projects throughout the United Kingdom. It is distinguished by the excellent skill that it provides and the service that is ultimately done with an extremely high level of professionalism.